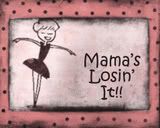 It's that time of the week again! Mama Kat's hosting her Writer's Workshop today so head on over there to check it out. This week I'm choosing more than
one
prompt because...well, they all sound good.

#2:
If I could take tomorrow off work I'd...



Spend the whole day with Moose. We'd go for a walk in the morning, take a nap in the afternoon, and read all afternoon. It'd be nice to have only his nose (and rear) to wipe, only him to feed, and only him to scold (although he's pretty good about being good for his mom
my).
#3: Write a letter to someone you miss greatly



Dear Mrs. Spiderlegs,


I know you haven't been gone AND we've talked almost every day this week BUT I miss you.a.lot. It's crazy how many times you and Kurt come across my mind during the day. I always knew you were my best friend ever since I asked you to be my bridesma
id LONG before the wedding. But it wasn't until you moved that I realized how big a par
t in my life you play. You are such an
encouragement to me spiritually and otherwise. Sometimes only
you can make me see how stupid I'm being when Big A & I have fights (because, let's be honest, it's usually my fault...no joke). And I cannot WAIT to (hopefully) live MUCH closer so we can play pitch (or Egyptian Rat Slap) every night and go for walks. It'll be nice to be in the same zip code again so we can stop being phone people again.
Love you and miss you!
Dear Pookie,

Sorry I'm missing your volleyball season (again). I really wish I could live closer to you (yet I'm going to probably be moving further away) because I wish I could influ
ence your life more. It's hard being away from you when you're in high school; it's so easy to lose your way while you're there. I know you have (thankfully) learned from most of my mistakes, but there are a few I wish I c
ould share with you (but I know you'd probably just shake your head and tell me you're not me...which you aren't, I just want to share the warning). I miss you dear and hope to see you soon. Play hard, but for God not for anyone else.
Love you!



Dear Party Animal,


How I wish I lived in Hawaii so we could be closer (ok without the exp
ense). There are days when I want/need to talk to you but the time difference makes it impossible. I'm not going to call you at 5 in the morning. And thank you for being my sister and my friend. It was always an adventure with you and I wouldn't be who I am without you. I know you got me into trouble but you also got me out of trouble and you watched my back. I appreciate that. I hope you know I'd do an
ything for you.
I love you, Friend!
#4: 10 things I believe in...

1. God
2. myself
3. my family
4. love
5. Heaven (kind of goes hand in hand with God but...)
6. friendship(long distance or not)
7. the bond between women
8. marriage
9. eating ice cream when your heart's broken
10. the Huskers!